This post is about our excellent success with getting food sensitivity testing for myself and my son. We had it done through Immuno Laboratories and we were happy with the results and impressed with the process and the informational packet we received.
For several years, my son had suffered from sinus infections, congestion, and getting sick frequently. I as well have had sinus issues and even though I have found great relief from using a Neti pot daily (More about that in my articles here and here). We had tried a great deal of things for my son, including ear tubes, adenoid removal, and sinus surgery. Our ENT said his frontal sinuses were almost completely blocked with polyps when he did the sinus surgery to remove them and clear out the sinuses. This helped for a while, but eventually he started getting sick again. We took him to Allergists, and even pursued immune system tests and other systemic causes. I had heard about food sensitivity testing from my Chiropractor and from other sources. We finally decided to get my son and I tested.
What Is Food Sensitivity
Food sensitivity is similar to an allergy, but different in significant ways. Allergies are immediate and direct reactions to food or other things like pollen, pet dander, etc. In doctor-speak, these are called IgE reactions. Food sensitivity testing checks for more latent reactions, called IgG. These are not immediate reactions, but rather slow-burning reactions. It is almost as if the body is overreacting to the item in question. This can manifest as excess mucus production, swelling, inflammation, etc. It can reduce your immune system and make you susceptible to getting sick.
The Process Of Testing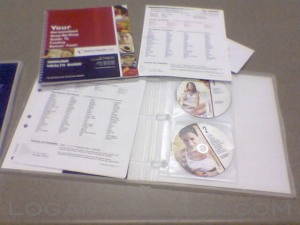 I will focus on Immuno Labs, since that is the company we used and they are well known in the field. The testing must be processed through a Dr. who has some affiliation with Immuno Labs. They have good information on their website for finding a local doctor affiliate. We had discussed testing with our ENT and he was looking into it, but we went ahead and got tested through my Chiropractor who had an established account with Immuno Labs. From your affiliated doctor, you get a small cardboard box with instructions and blood vials. This must be taken to a clinical lab that can draw blood. Our local lab charged $24 each to draw the blood and properly centrifuge it according to the instructions. Once we had the completed boxes, we used the enclosed Fed-Ex labels and sent them to Immuno Labs. Within a week, we received very complete plastic binders with our test results along with several DVDs and a great informational packet.
Testing Tips
Check with your insurance, ours covered the testing 100%.
Keep your deductible in mind. We did ours at the end of the year, after all our deductible had been met. Waiting until January would have been expensive.
Follow the directions carefully. The process is simple, but since it must be sent in it is good to try to get it right the first time
Test Results
Your results will include a list of "reactive test results" as well as a list of "non-reactive test results". Here is what mine looked like.
This tells you which foods you had an IgG reaction to and which other foods were tested that had no IgG reaction. Note that having an IgG reaction does not necessarily mean that food is problematic. Once you have your results, the best thing to do is an elimination diet (more on that in a future post) and get rid of everything on your list. My son and I did that for 4 months and we both had great success. Neither one of us got a sinus infection and we both felt much better. Once you reach a good place like that, then you can add individual foods back into your diet and try to figure out which ones are problematic.
Have you considered getting tested, or have you already gone through the testing? What has your experience been and did it help you at all. If you are considering testing as a possible remedy for unexplained sickness, I highly recommend it.